Waste Transfer Station Elhorst / Vloedbelt
The innovation studio ONL directed by architect Kas Oosterhuis and visual artist Ilona Lénárd has realized a number of groundbreaking iconic projects. The first award winning project was the Elhorst / Vloedbelt Waste Transfer Station in Zenderen near Almelo, completed in 1993. The garbage transfer station was the first ever fluid building body, as the programmatic content follows the generative logic of a body with head, trunk and tail, comprised in one fluid gesture.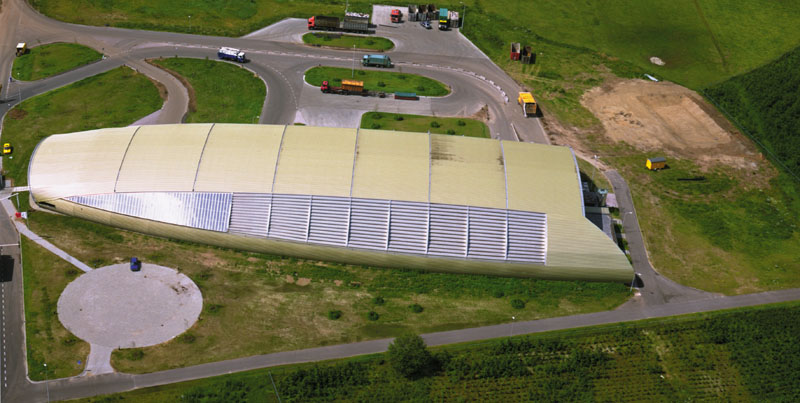 Salt Water Pavilion
The extensively published internationally renowned project is the Salt Water Pavilion at the artificial island of Neeltje Jans, completed in 1997. This is the first iconic building ever sculpture building, both sculpture and building, and the first ever to use scripting techniques to connect the fluid design to the procedural production methods.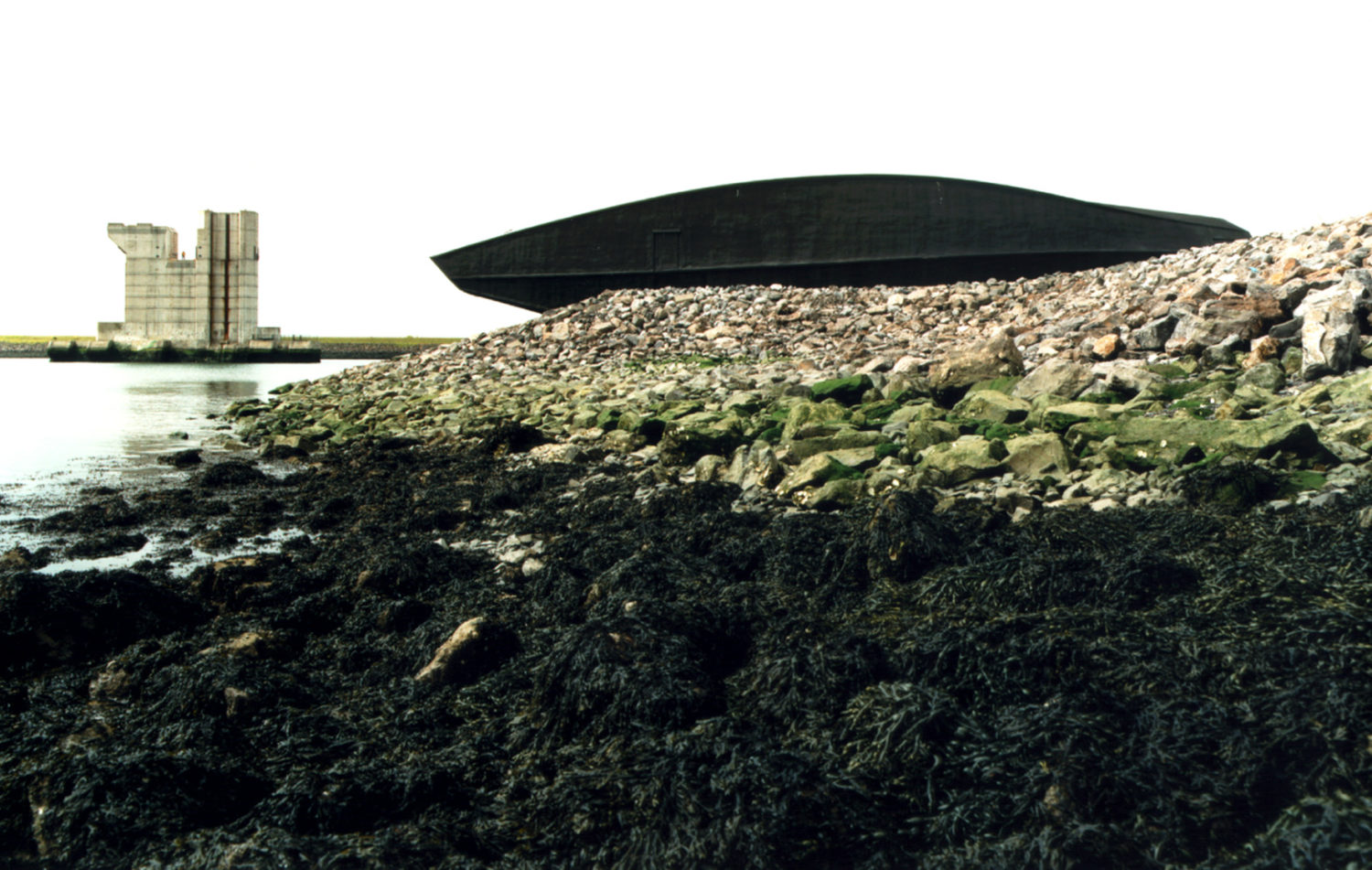 Web of North Holland
The Web of North Holland at the World Flower Expo 2002 in the Haarlemmermeer and its second life the iWEB , Hyperbody's lab for interactive architecture at the TU Delft, is the first ever pavilion that is in its totality parametrically designed and CNC produced. The Web of Notrh-Holland marks the rise of parametric design to robotic production, the file to factory process.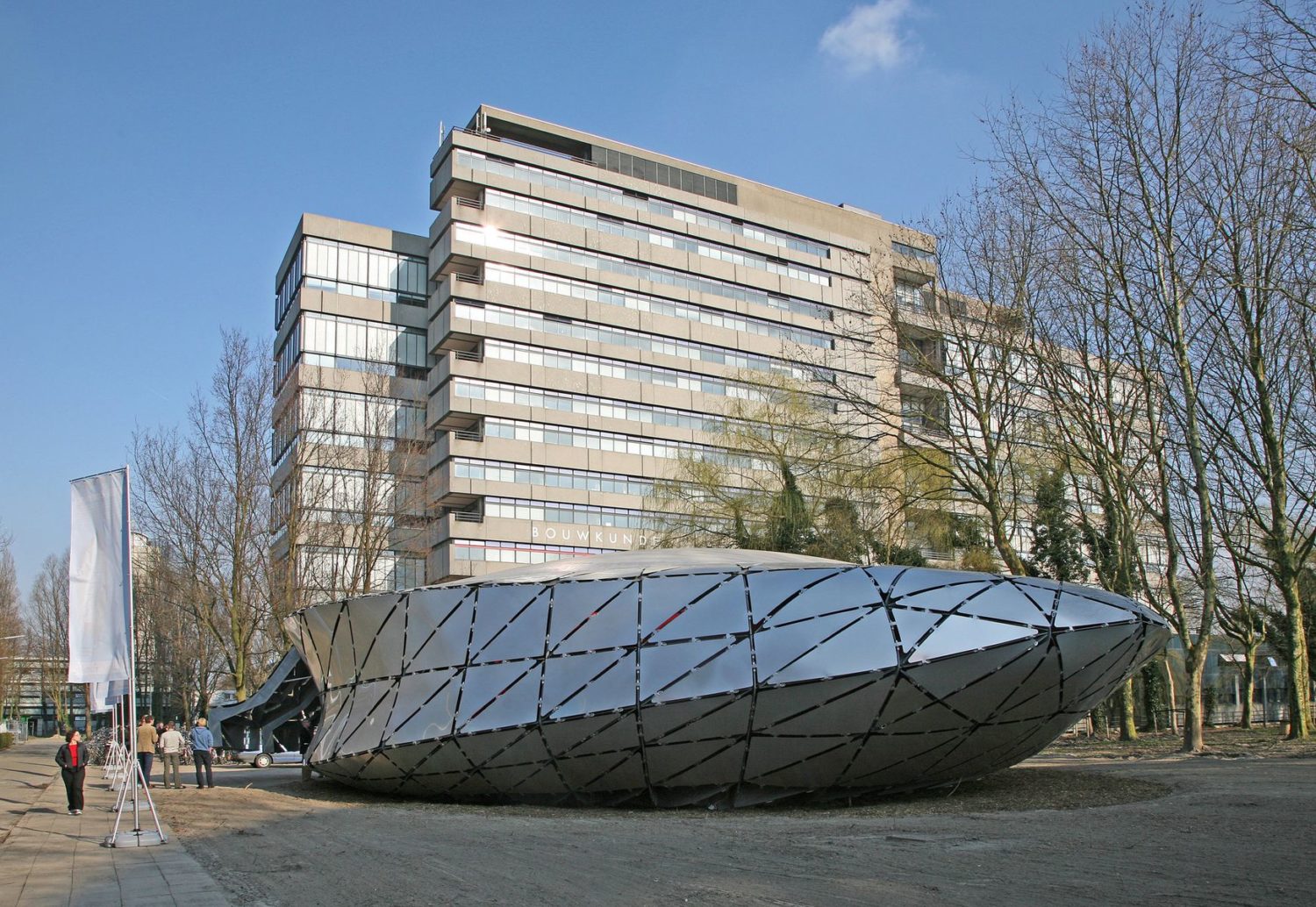 A2 Cockpit luxury car showroom
The A2 Cockpit car showroom for luxury cars along the A2 highway, embedded in a 1.6 km long acoustic barrier, is the first ever substantially large building that is elastically embedded in an acoustic barrier, and the first ever designed according to the game changing parametric design to CNC manufacturing concept. The A2 Cockpit has 300 unique nodes and edges, while the acoustic barrier features 40.000 different components of steel and 10.000 unique triangular sheets of glass, efficiently controlled and managed by the file to factory process.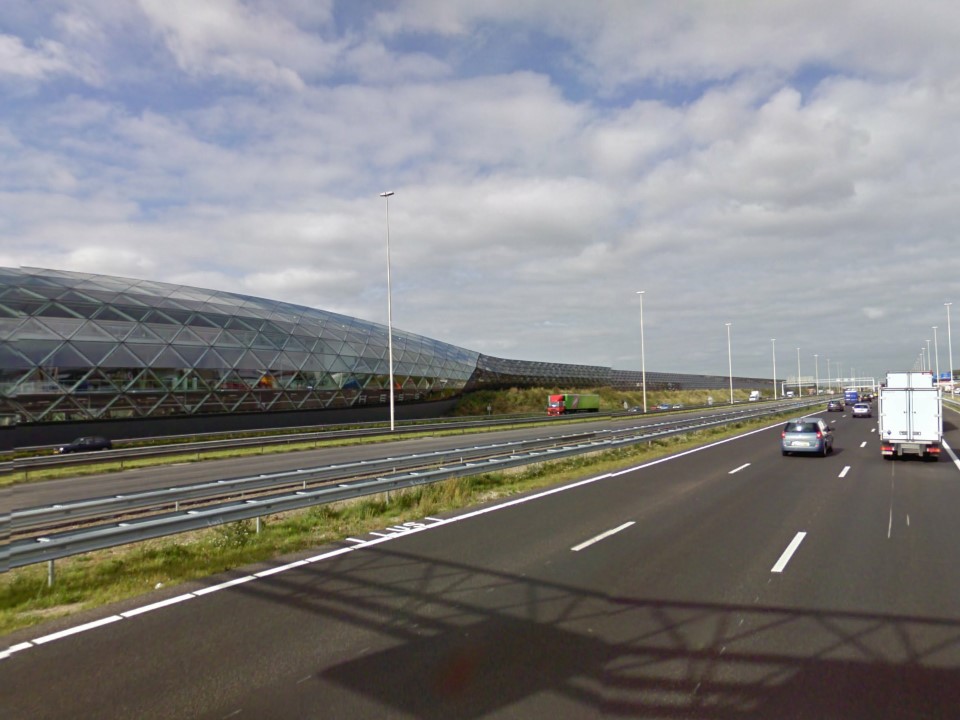 Bálna Budapest
The design and construction of the Bálna Budapest builds upon the earlier file to factory innovations and achievements by the innovation studio ONL. The Balna Budapest is the first ever complex geometry managed in Revit, and awarded for this achievement with the Autodesk Revit Experience Award, and the first ever parametrically designed structure that merges fluently with coneserved heritage buildings.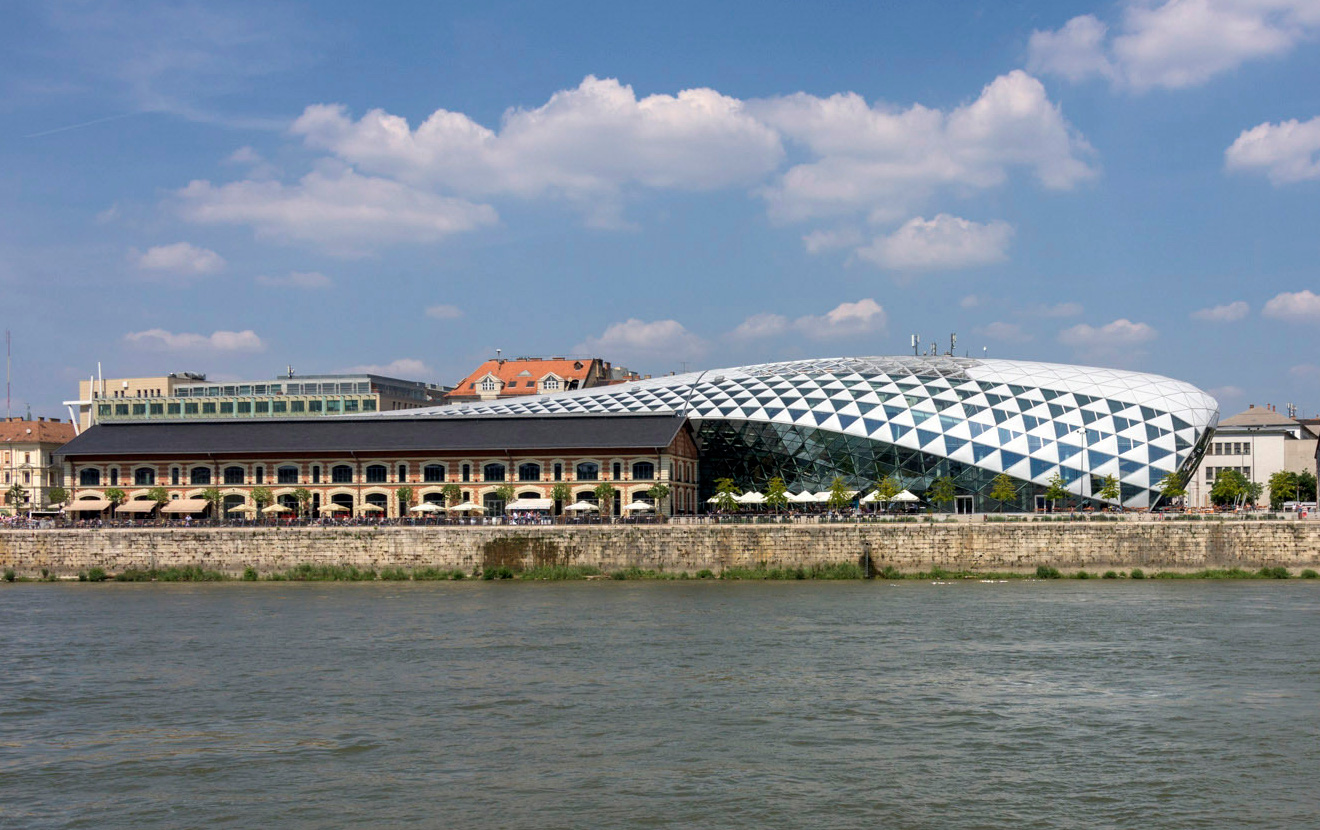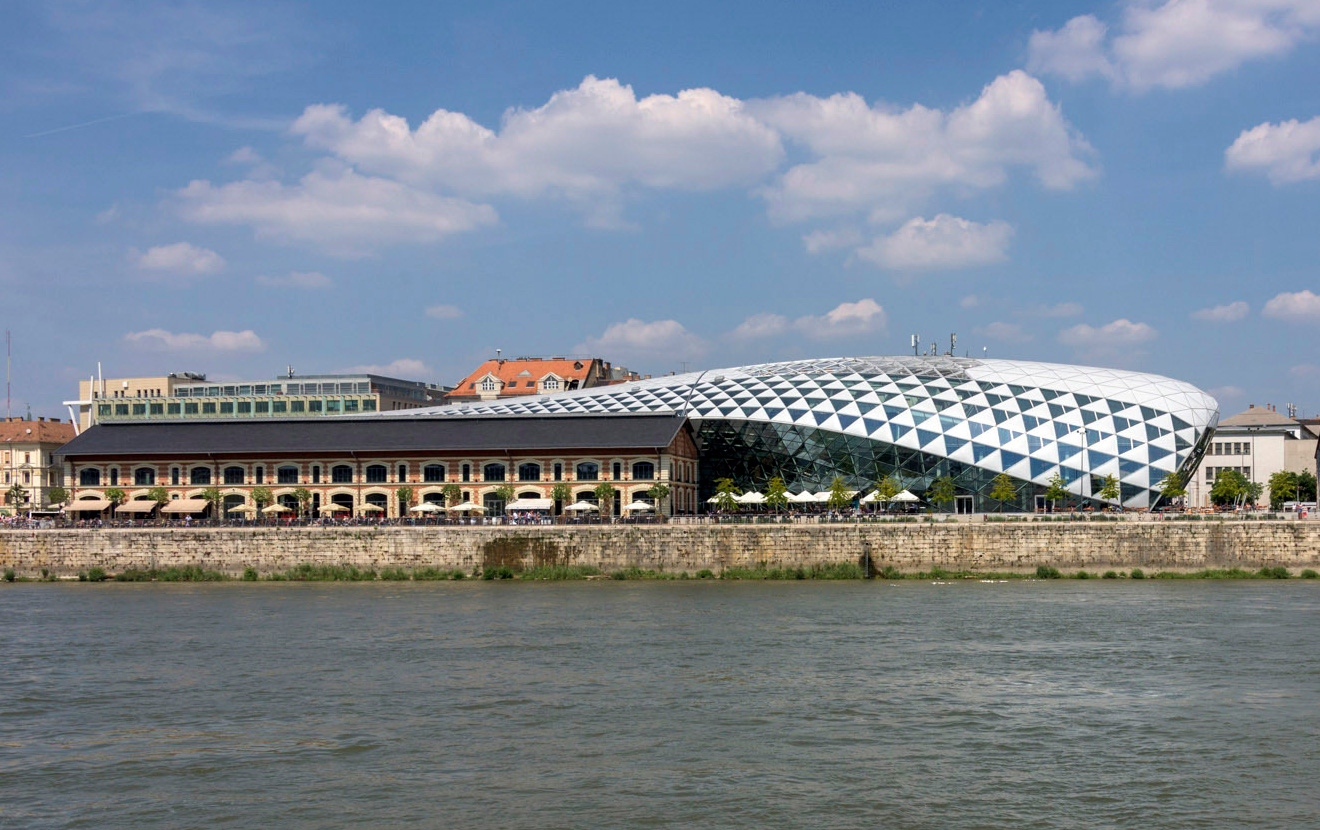 LIWA tower
The LIWA tower in Abu Dhabi is the first ever tower in the Gulf region that is fully parametrically designed and connected to advanced CNC production and dry assembly methods. Five years after its completion is still is the only one consistent parametric design of its kind, and as such stands out among other iconic buildings in the region.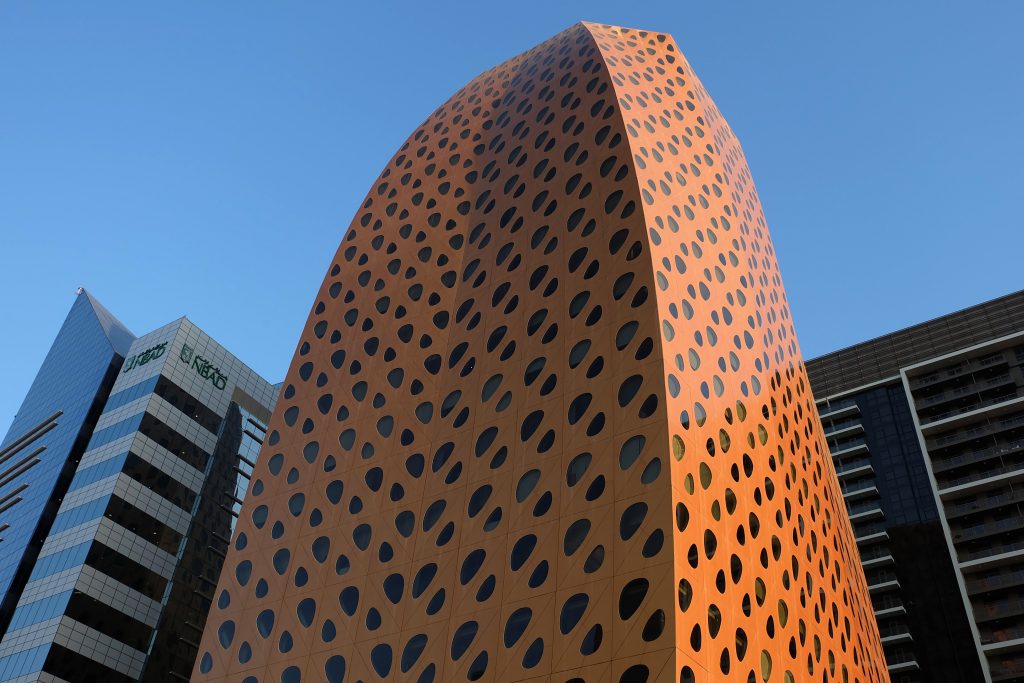 A20 Cockpit
The A20 Cockpit in Rotterdam is a modest commercial multifunctional building smoothly embedded in an existing acoustic wall. Basically a part of the earthen wall was cut out as to be replaced by the crystalline new volume of the A20 Cockpit.