In 1988 Ilona and myself were selected to live one year in the Artist Studio of Theo van Doesburg in Meudon near Paris. That same year I was commissioned to design the exhibition of Theo van Doesburg at Museum Boymans van Beuningen in Rotterdam.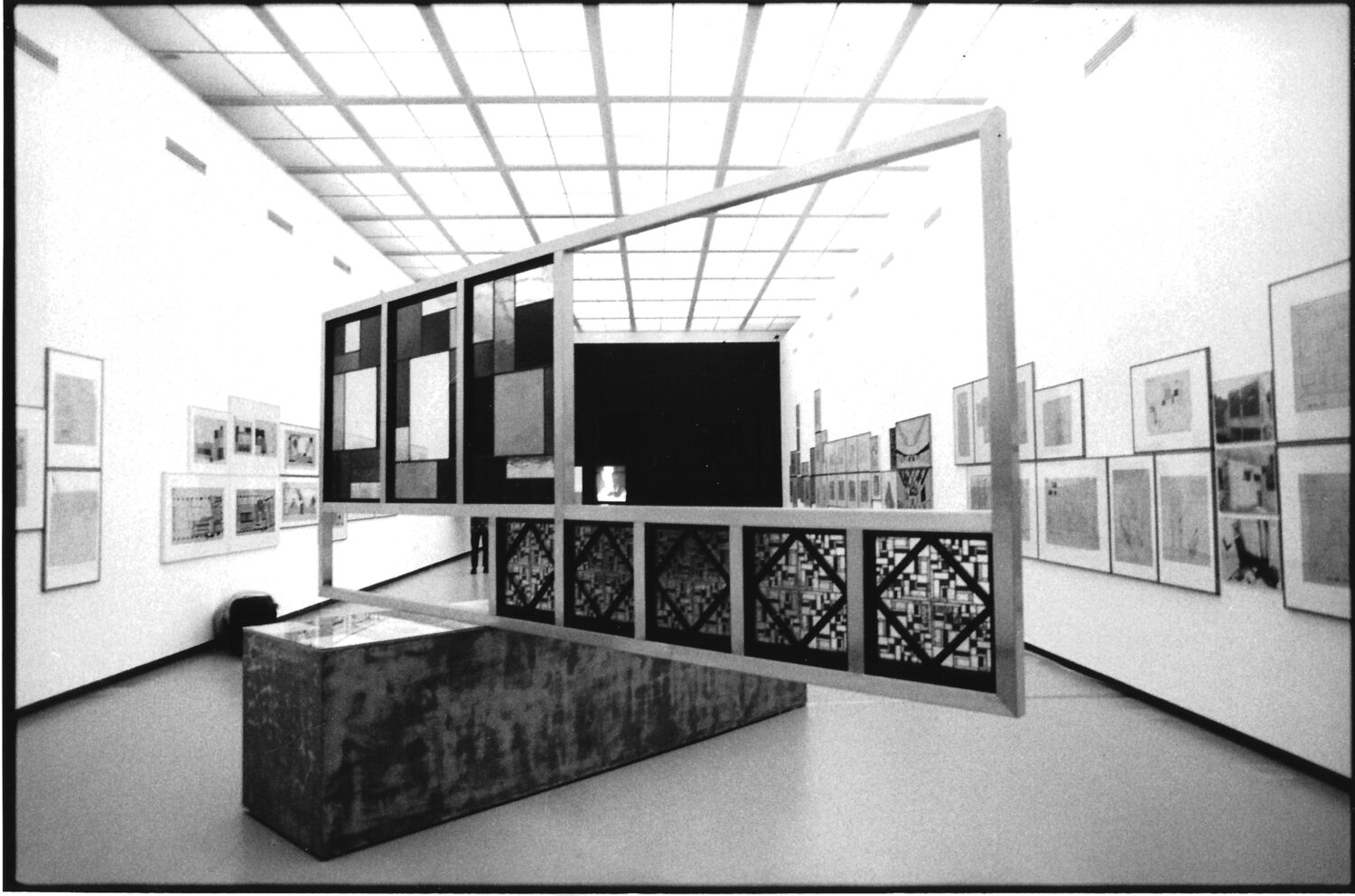 As part of that exhibition that was curated by Evert van Straaten I imagined to animate Theo van Doesburg's conceptual design – executed in collaboration with the then young architect Cornelis van Eesteren – for the Maison Particulière.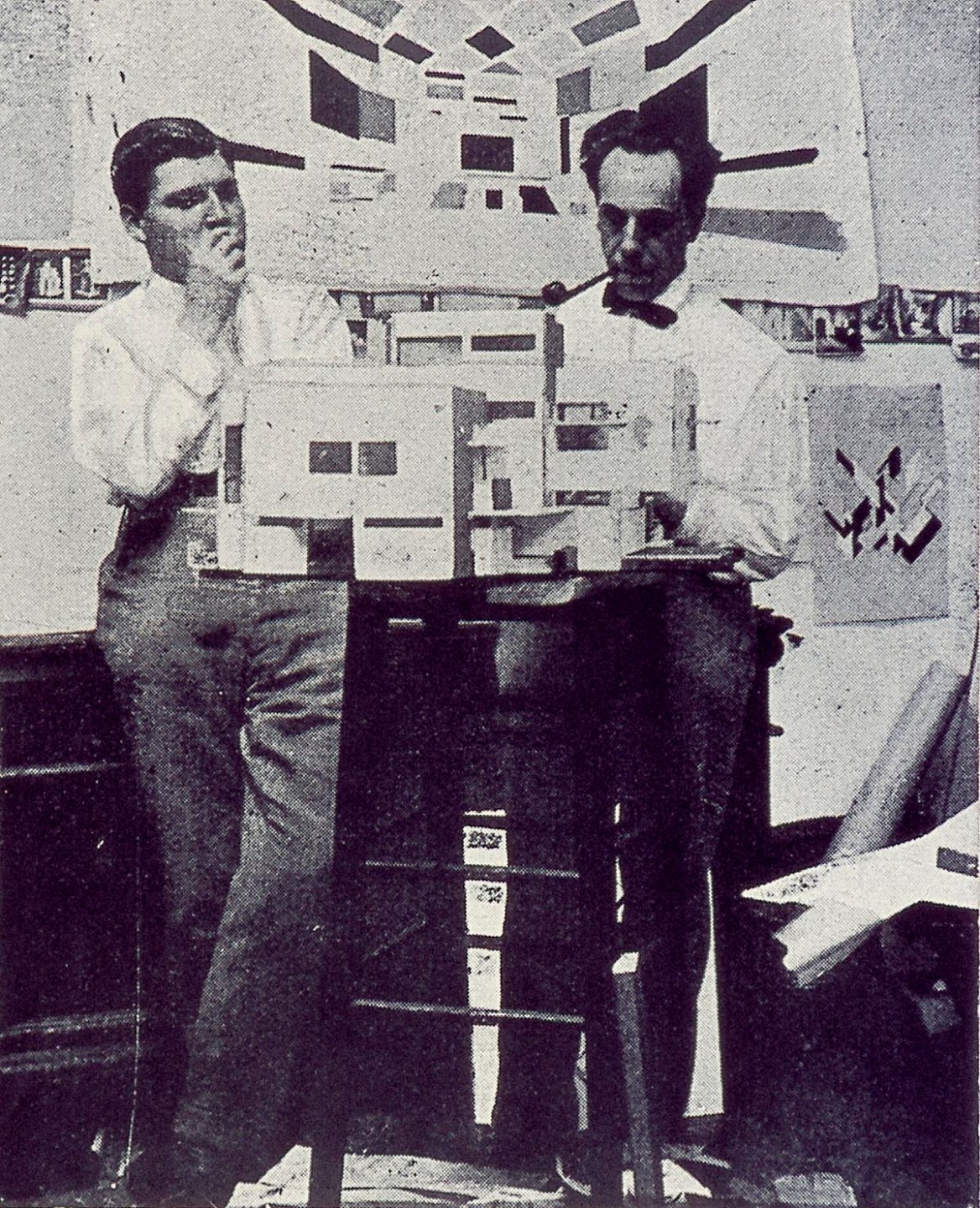 I identified the constituting components of the Maison Particulière and allowed each component to travel in 3d space confined to their X-, Y- and Z-axes, as to come together in that one particular configuration of the Maison Particulière, and to explode again to form the universe of dynamically mobile components. As in parametric design and in the Internet of Things, the constituting components are given a unique identity and are addressed individually. With this concept I wanted to reveal the dynamic nature of Theo van Doesburg's universe. Not unlike Piet Mondrian before him, who started to paint instances of a abstract / concrete dynamic universe some 10 years earlier, yet just before Gerrit Rietveld designed the Schröder House in Utrecht [1924], Theo van Doesburg developed such dynamic universe inside his head. A universe that is inherently evolving, never the same, always in motion. One should always look at their paintings as a static instance of a dynamic world, frozen in time. It has been my intention to unleash time and free the component's mobility.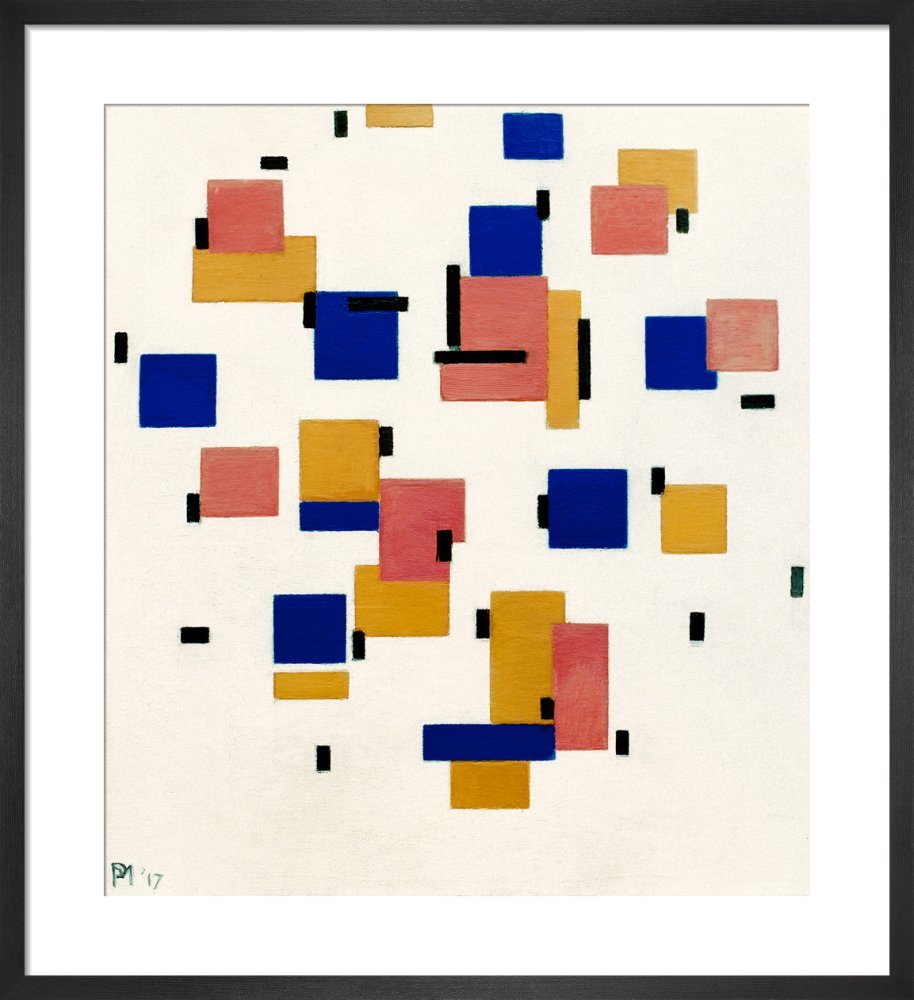 And now, 100 years after date, I believe the time has ripened to realize in physical space such dynamic universe at the grand scale of architecture. In recent years, as a virtual prototype I imagined the Pop-Up Loft and the MANIC concept for the new nomadic international citizen to give shape and substance to the idea of merging of the virtual and the physical in programmable, customizable environments that would never stop adapting to changing circumstances in real time. At the turn of the centuries I pre-imagined a radical dynamic concept for architecture in my project Trans-Ports [2000].