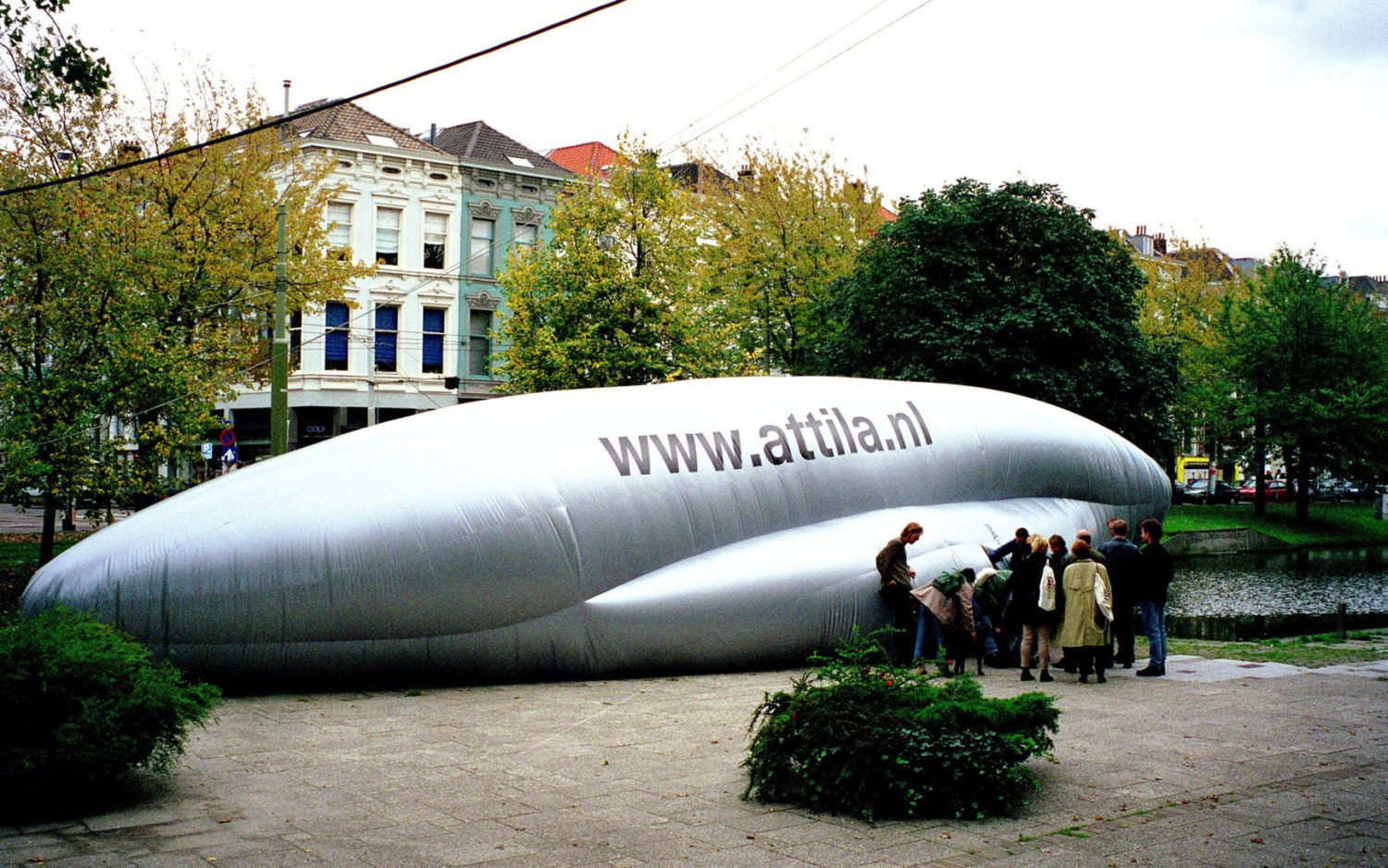 Real-time behavior
In 1996, we were invited by Arno van Roosmalen, one of the curators of the multidisciplinary art festival R96, to propose a temporary project in public space. We came up with the concept of paraSITE, which was the first in a long series of parasite proposals afterwards. The way we spelled paraSITE had multiple meanings. We wanted the notion of the parameter to be in the name of the project, given that various parameters were used to bring paraSITE to life. We proposed not only a parasite in the classical sense, but an object that went through different sites
by its rich connections to a variety of websites on the Internet. We designed paraSITE to be a multidisciplinary web lounge that was driven by sound samples taken from its immediate environment. ParaSITE was a true field lab; inside, one had the feeling of being on an expedition into unknown territories, of being inside an alien. We invited composers who were somewhat familiar with digital technologies to work inside paraSITE. The structure itself was conceived as an inflatable sculpture, always slightly under pressure. One entered paraSITE through a slit in the skin.
paraSITE | analog 3D mode based on virtual 3D model
For the design, we modeled intuitively interlocking volumes using a lofting technique in 3D Studio software. It was the same software we used for the Clouds of Sculpture City, but now we knew how to make the volumes appear softer, smoother.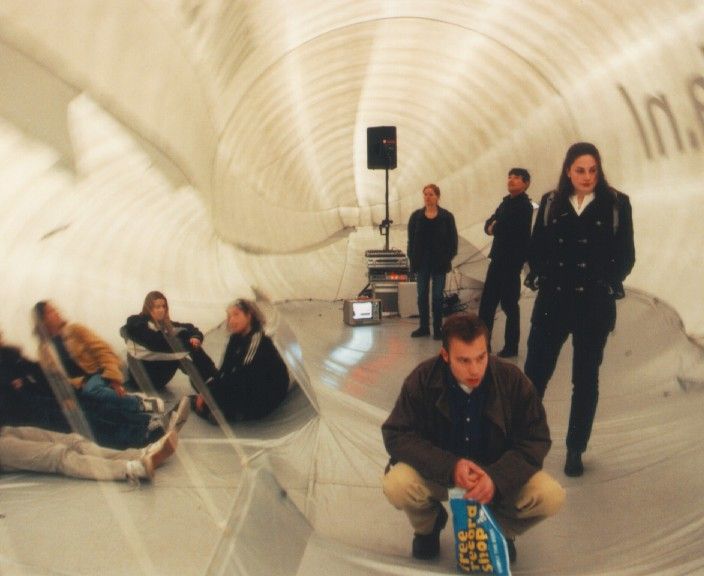 The composers created new musical forms using the SuperCollider synthesizing software released in 1996, importing into the program sound samples from passing trams, cars and people. We agreed to give paraSITE a lifecycle of 15 minutes; within each lifecycle period, a new synthesis was programmed and a new executable behavior was performed. Depending on the samples used and on the parameters chosen, the paraSITE would be calm and contemplative or wild and furious. We coupled the intensity of the sound to the ventilators that kept paraSITE under pressure, thus changing the level of pressure and therewith manipulating the level of inflation. Thus, the performances made paraSITE dance and shiver until midnight. After R96 paraSITE went on a European tour, to Budapest, Vienna, Helsinki, and The Hague, absorbing new local influences, being reprogrammed by local composers, displaying new local behavior. The paraSITE thus became many paraSITEs in one, the seed of our understanding of multimodality in time and place that formed a few years later the theoretical underpinning of the provocative Trans-Ports project.