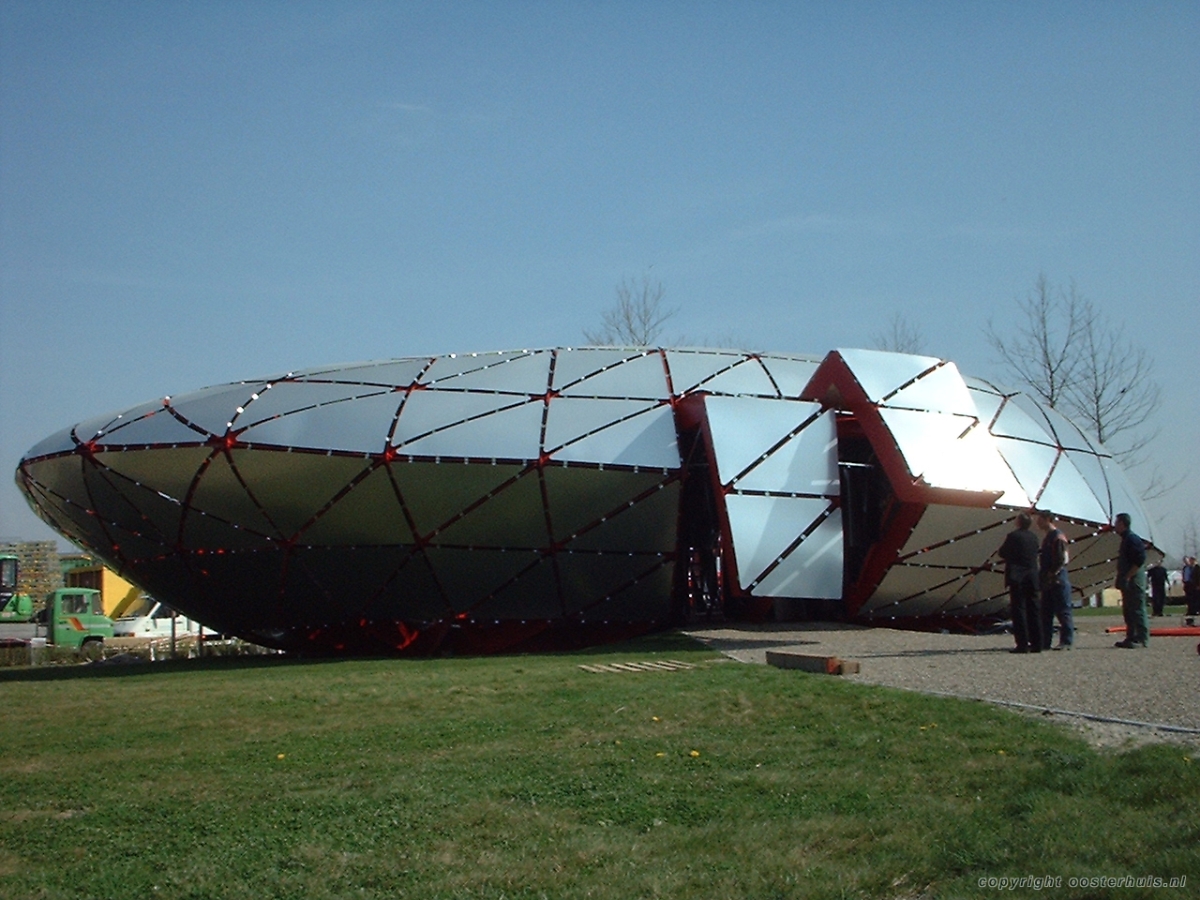 One Building, One Detail | The Web of North Holland is a single space building that was originally designed as the pavilion for the province of Noord Holland for the Floriade 2002, the international exhibition of flowers and gardening, held every 10 years in The Netherlands. The Web was designed as a sculpture wrapped around a 250 m² event space in the weightless space of the computer. Gravity was only unleashed as an active force working upon the 3d model in the final stage of the design. The 3d model is manipulated like digital clay using a variety of techniques from 3D digitizer to modelling using surface sculpting tools.
The Web introduced a new structural principle of One Building, One Detail. Using a 3d triangular grid of flat and folded steel plates, each unique in shape and size architecture, structure and skin merge into one coherent architectural image. There is no repetition of elements. This approach of non-standard architecture is a revolution in the building industry.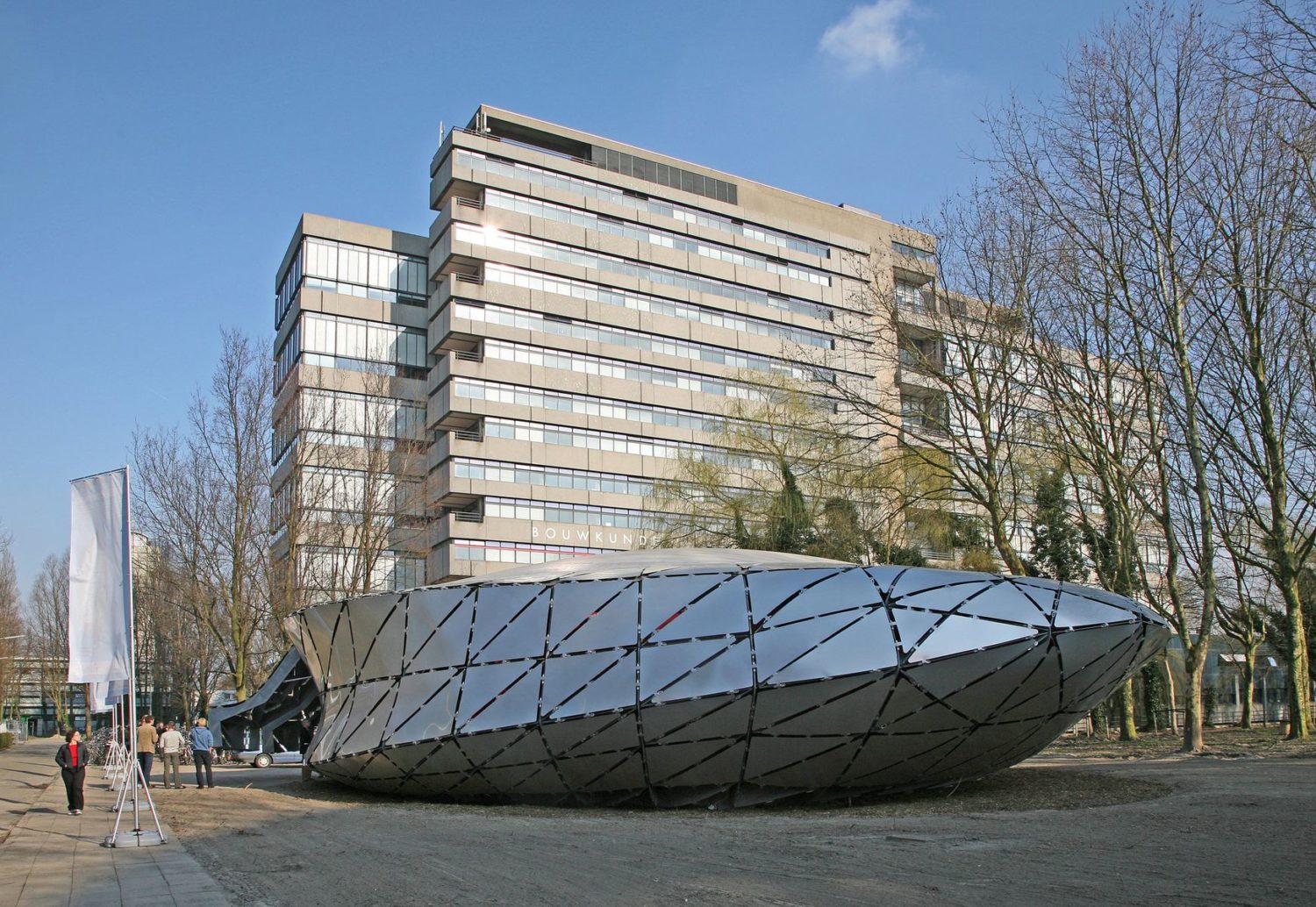 iWEB | The Web of North Holland was later redeveloped as the iWeb, a laboratory for the Hyperbody Research Group (HRG), Delft University of Technology, faculty of Architecture (TU Delft). When the building was demolished in 2014 ONL donated the iWeb building to the public domain by uploading the design and construction datasets to GitHub. The iWeb is licensed under a Creative Commons Attribution-ShareAlike.