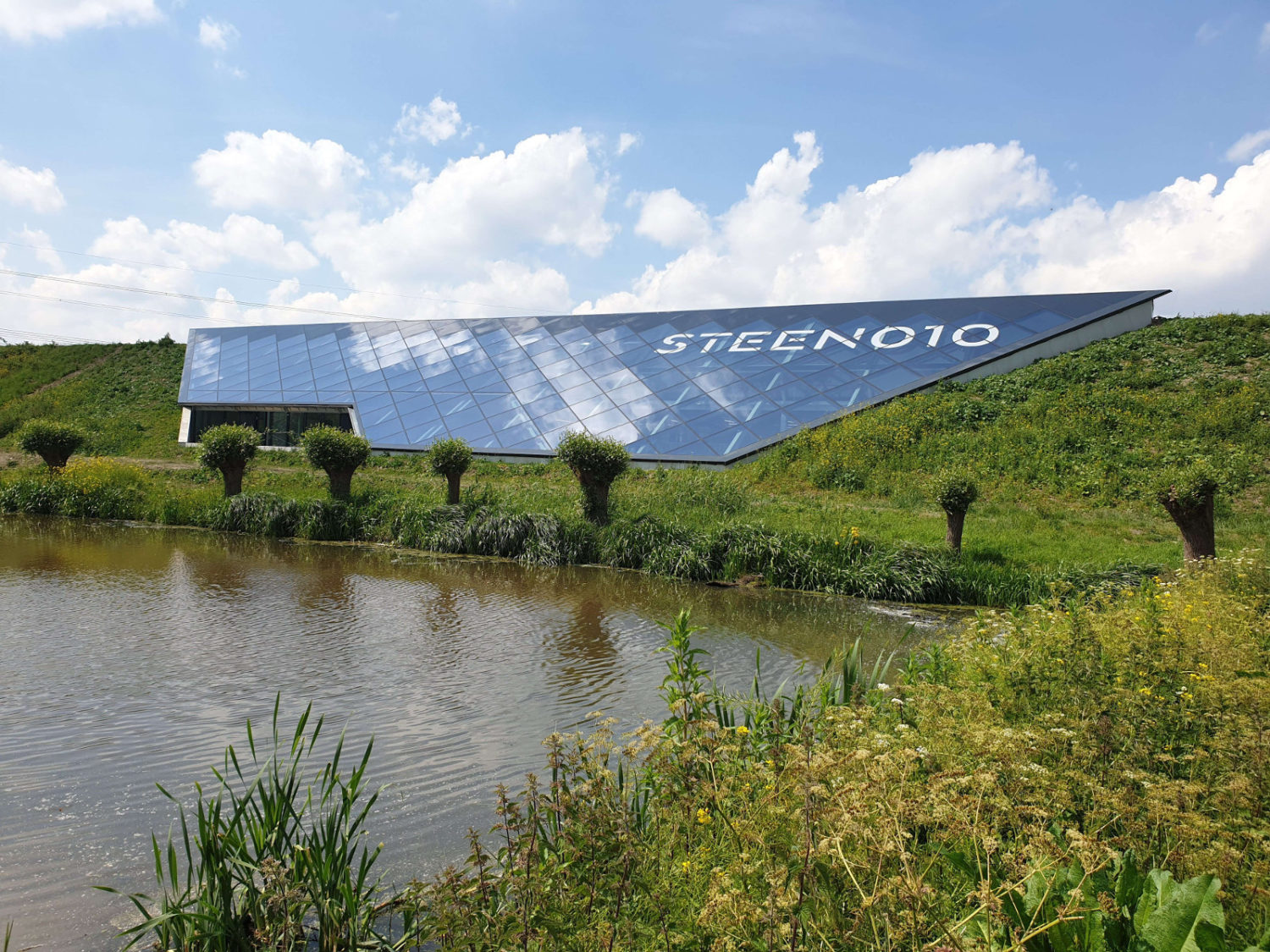 The A20 Cockpit is a modest 1200 m2 commercial building cut out into an existing Acoustic wall.
The refined industrial atmosphere of the five two storey units in the Cockpit can adapted to serve as an open office space, a showroom or a workshop. Externally the building represents the unique ONL approach to architectural design. The A20 Cockpit is designed according to state-of-the-art sustainable building methods and combines simplicity with an outspoken signature.
The A20 Cockpit is conceived as an inlay in the embankment next to the A20 highway and has become the main icon of the 15 acre Nesselande Bussiness park at the outskirts of Rotterdam. The plot directly adjacent to the A20 highway secures a high visibility from one of the busiest traffic routes in the region. The signature glass facade with its diamond shaped windows facing the A20 highway brings light deep into the building. The outdoor terrace facing the A20 highway is accessible from all 5 units.
Approaching the A20 Cockpit from the business park, the ground floor level opens up due to the generous entrance facade at the end of the Mart Stamhof. The individual workspaces offer a great panoramic view to the surroundings.