The iWEB is a single space building that was originally designed as the pavilion for the province of Noord Holland for the Floriade 2002. At the end of the exhibition the building was disassembled and stored for reuse. In 2005 the Web was acquired by the Delft University of Technology and redeveloped as the iWEB protoSPACE laboratory for the Hyperbody Research Group [HRG].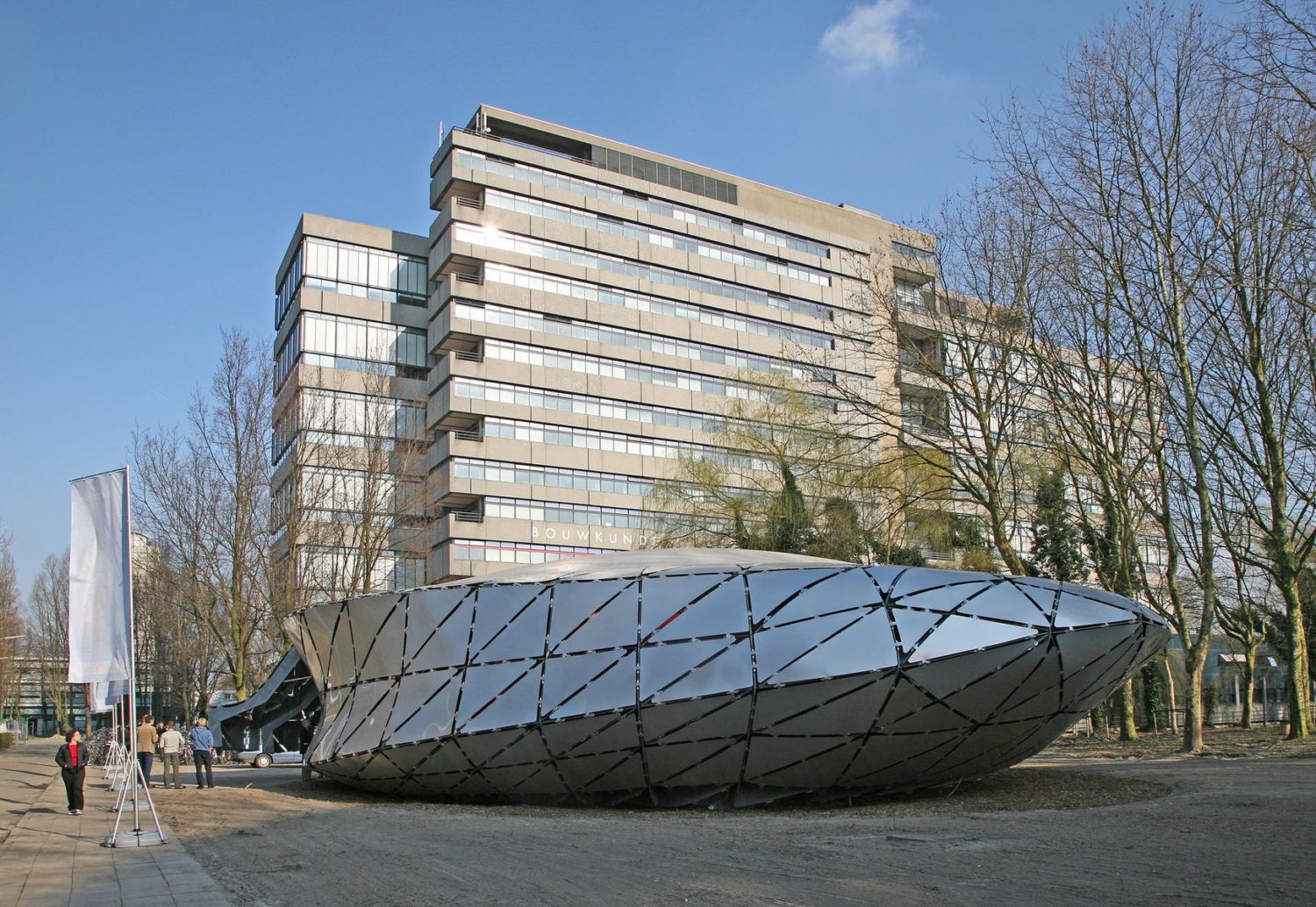 The iWEB was designed as a sculpture wrapped around a 250 m² event space in the weightless space of the computer. Gravity was only unleashed as an active force working upon the 3d model in the final stage of the design. Using a 3d triangular grid of flat and folded steel plates, each unique in shape and size architecture, structure and skin merge into one coherent architectural image. There is no repetition of elements. This approach of non-standard architecture was a revolution in the building industry.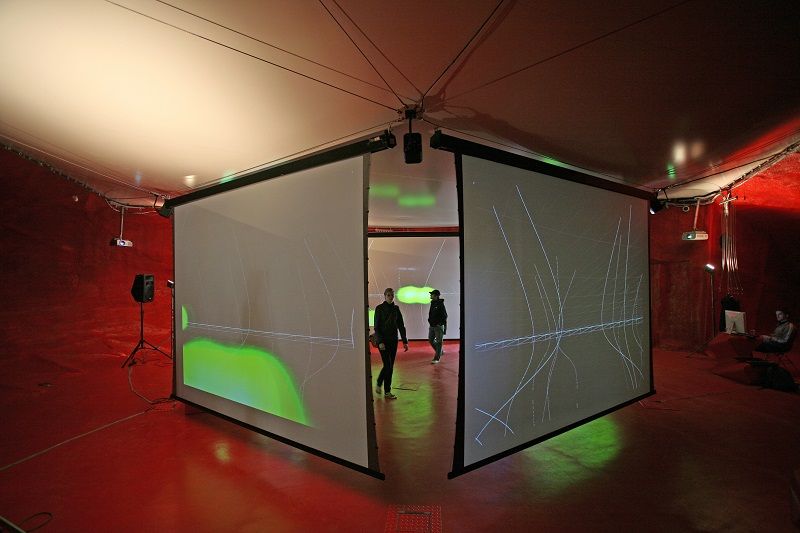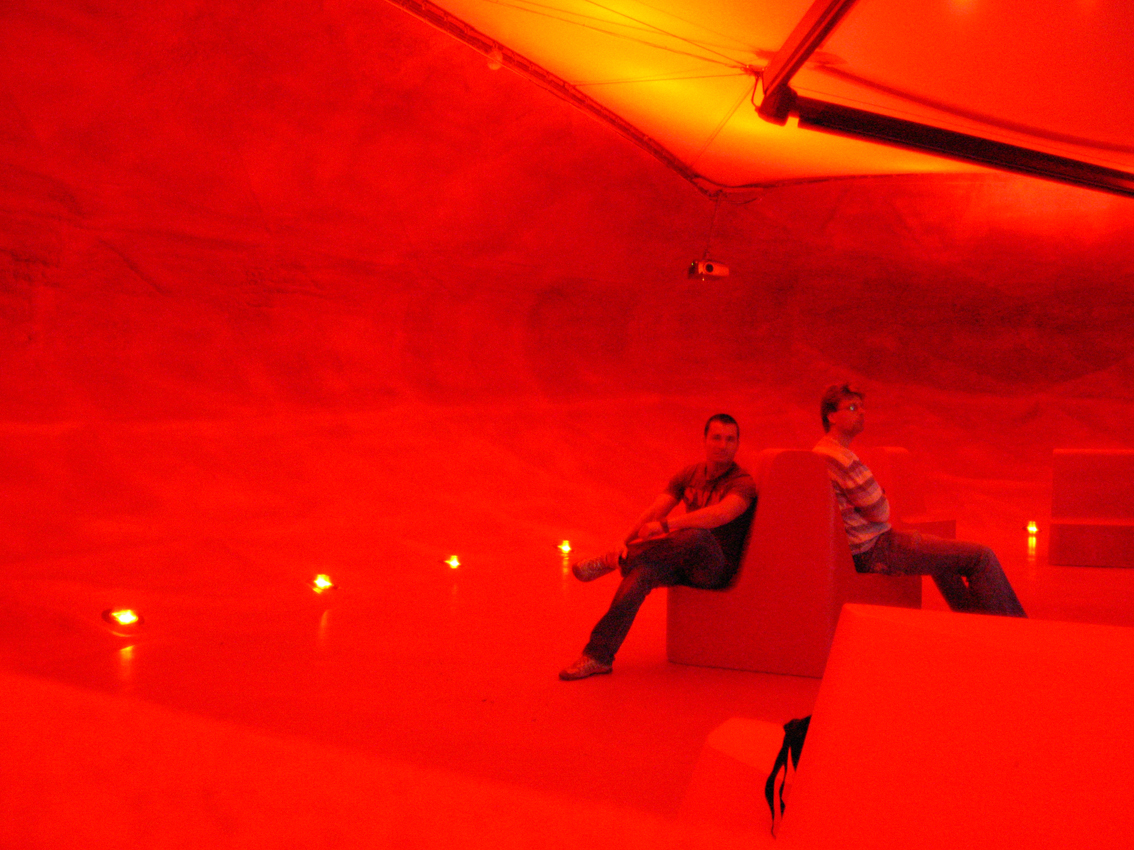 Open Source Architecture
The Faculty of Architecture building lost its function after a coffee machine destroyed the faculty of Architecture building in May 2008 and Hyperbody's protoSPACE laboratory moved to the main faculty building. September 2014 marked the end of the physical existence of the iWEB as the demolition crew unleashed their predators on the structure. Battered and bruised the iWEB finally ceased to exist on September 11th. As every end marks the start of a new beginning ONL decided to donate the building to the public domain to ensure its immortality by uploading the design and construction datasets to GitHub.