Massimiliano Fuksas invited us to take part in the Venice Biennale 2000. Building upon earlier projects, and having become aware of the potential of game development platforms (games are played in real time), we imagined back in 1999 a joint project with Marcos Novak. We imagined a building structure that would respond to actions taken on the other side of the world. Since we both lived in port cities — Marcos in Los Angeles and we in Rotterdam — we wanted to use the word "port" in the name of the project. Since Novak had already coined the term transarchitectures (following liquid architectures), the project was named Trans-Ports.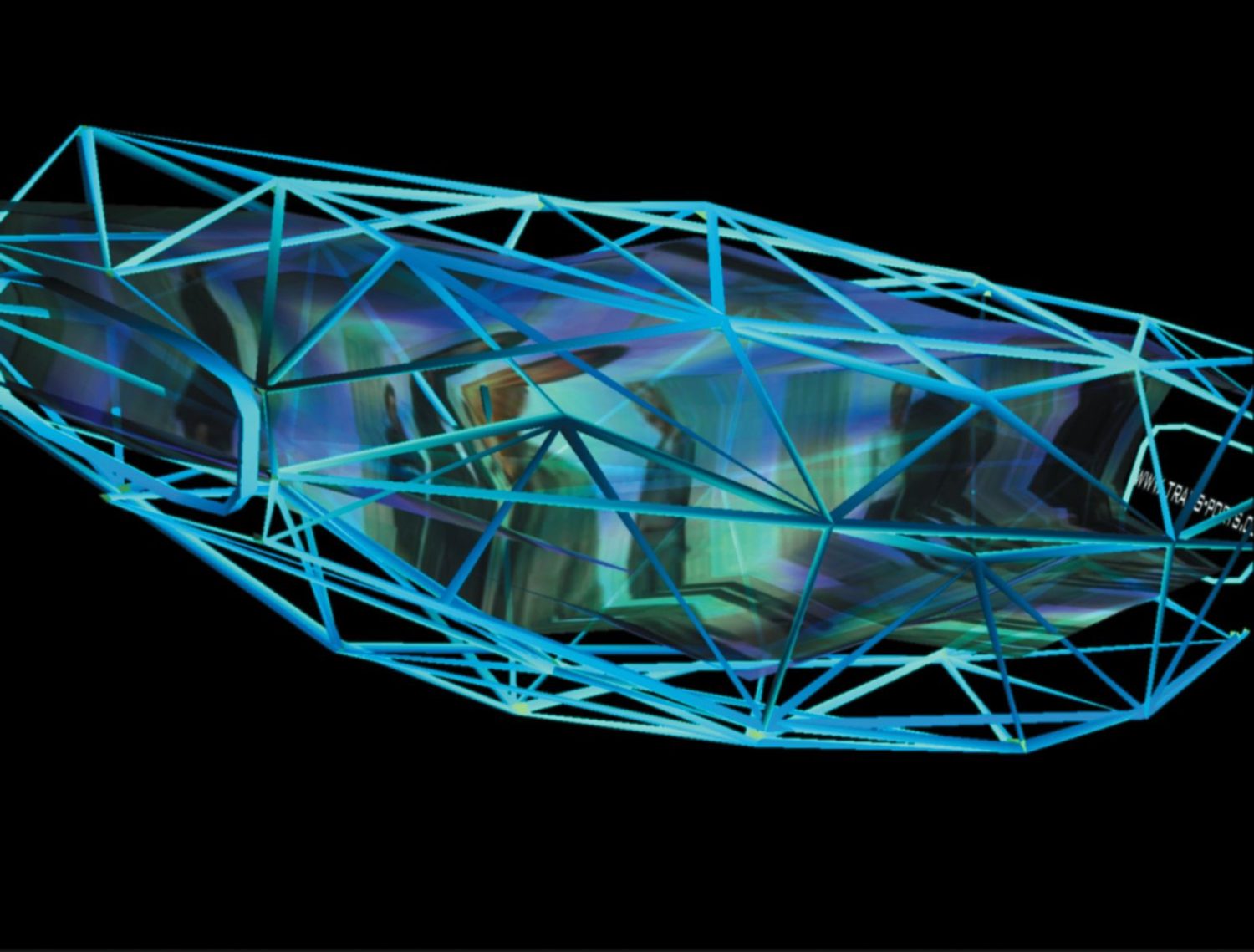 Our intention was to build two prototypes, one in Los Angeles and other one in the Netherlands, but in the end only our version was realized. This was a unique opportunity to build the first virtual prototype of a responsive and, in essence, pro-active structure. We built an interactive arena covered by an array of infrared sensors located in the ceiling. The arena was divided into three concentric zones that would trigger a specific interaction with the virtual environment projected on three large, 4 x 6 m screens located around it. Moving through the arena meant triggering one or more of the infrared sensors, which would affect the parameters driving the content of the virtual environment. There were three distinct modes of operation in the interactive Trans-Ports installation: Handdrawspace, Floriade, and Trans-Ports self-explanatory mode. Handdrawspace, designed by Lénárd, is best understood as an abstract interactive painting that consists of 3D freehand sketches emitting particles in real time. We built the Handdrawspace as a parametric system where the size and number of dots and the background colors are subject to change.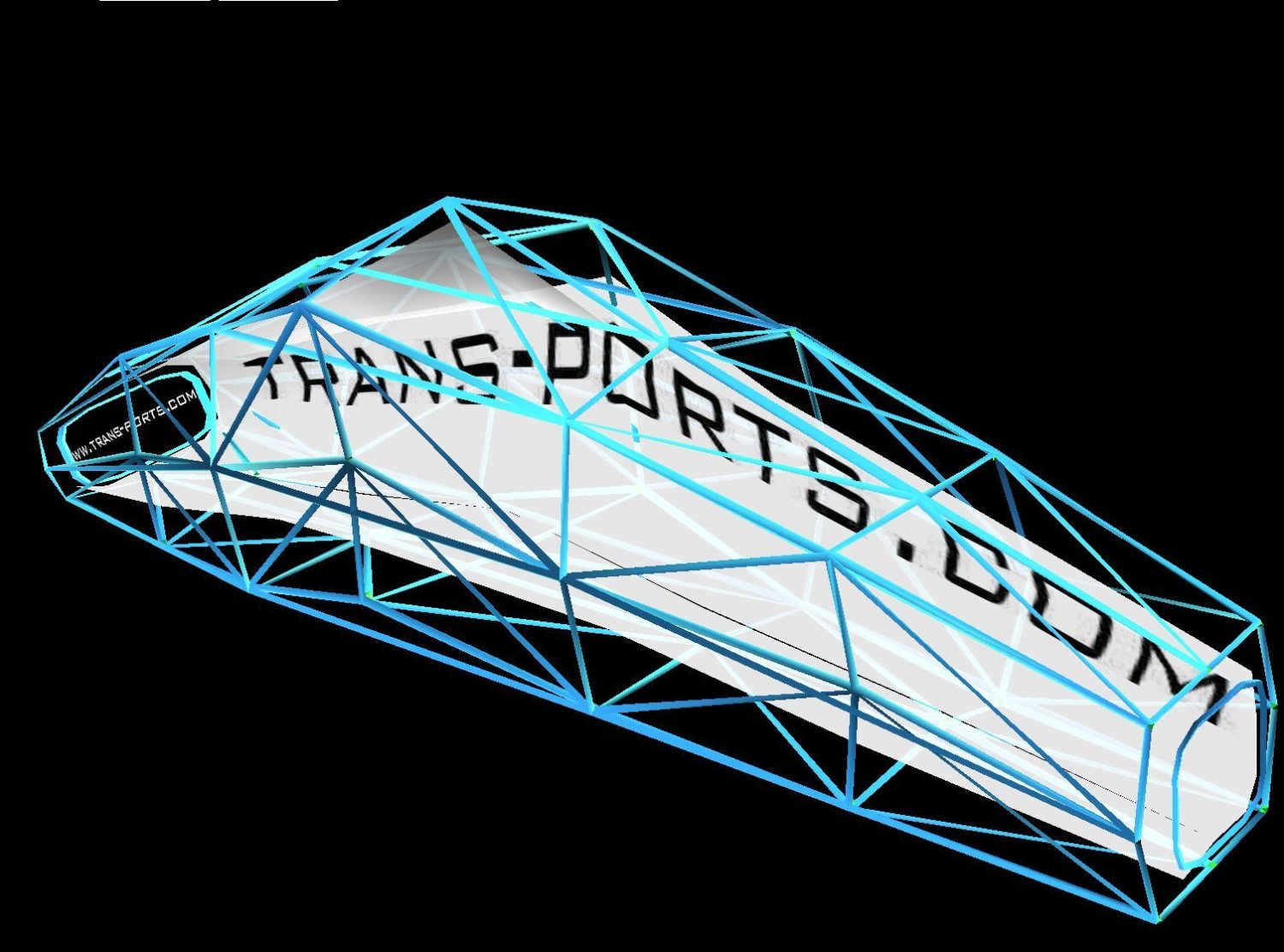 The visitors to the venue in Venice, at the Biennale, could change these parameters simply by changing their position in the arena. We were aiming at the process of continuous operation as a condition of built constructs that people could interact with simply by stepping into it, by participating as an actor. We took a bold step from the experience economy into the participation economy, where citizens are no longer considered as consumers but as active players in the multi-player game of life. In our view, that should be the basic condition buildings should be in from the very first design concept; we consider buildings as vectorial bodies that can change shape and content in real time.