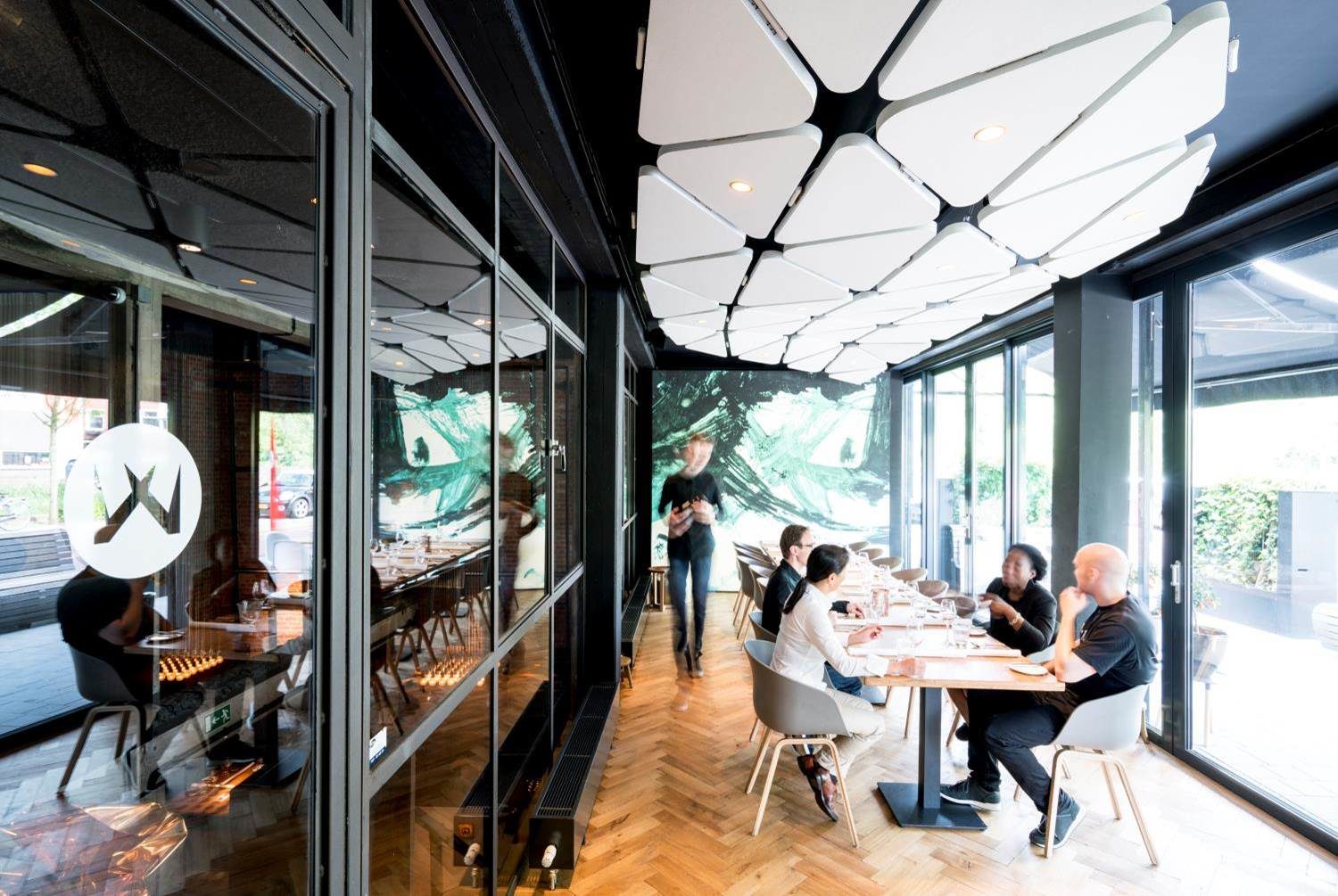 Whenever Oosterhuis / ONL is approached by a client to deliver a design, what we do is to define a systemic approach to the design task in the first place. Our strategy usually comes down to the definition of a complete new and innovative parametric design to robotic production system, allowing for free-form design within the constraints of the inclusive design system. The free-form parametric acoustic ceiling is composed of triangulated noise-absorbing panels, that are mutually connected at any possible angle. The triangulation of the geometry allows for three-dimensional shaping of the ceiling, even continuing from ceiling to wall and beyond.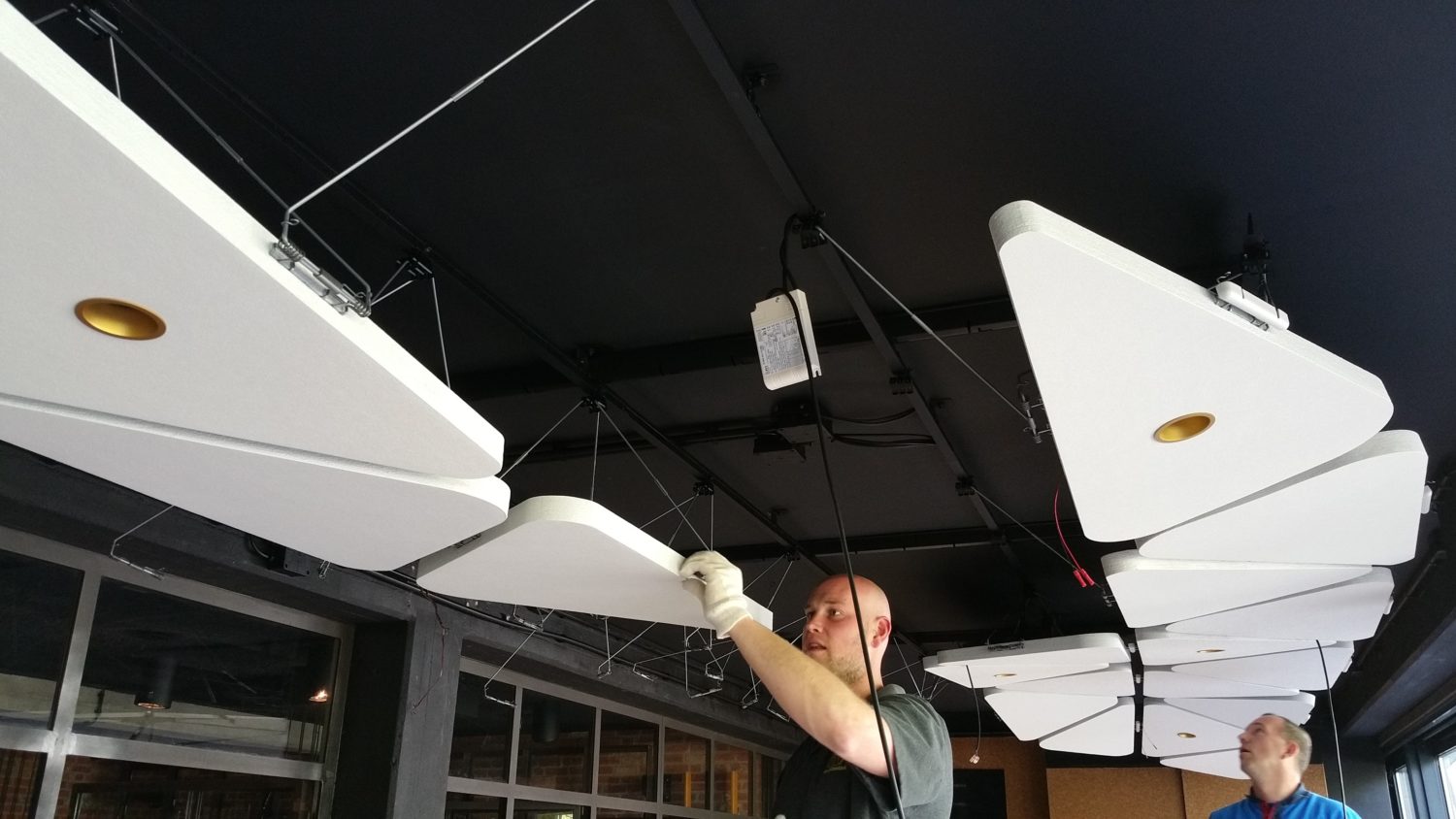 The acoustic ceiling system is based on a complete file to factory to distribution strategy. In the parametric system set-up various aspects ranging from aesthetics to 3d milling, from painting to mutual connections, from hanging to packaging, from transport to market considerations. Literally all these aspects were quantified and qualified in the comprehensive parametric system. From the point of view of Oosterhuis / ONL the main purpose is to create the biggest possible design freedom, while from the point of view of the Swedish production company their purpose was to cover a as large as possible market share.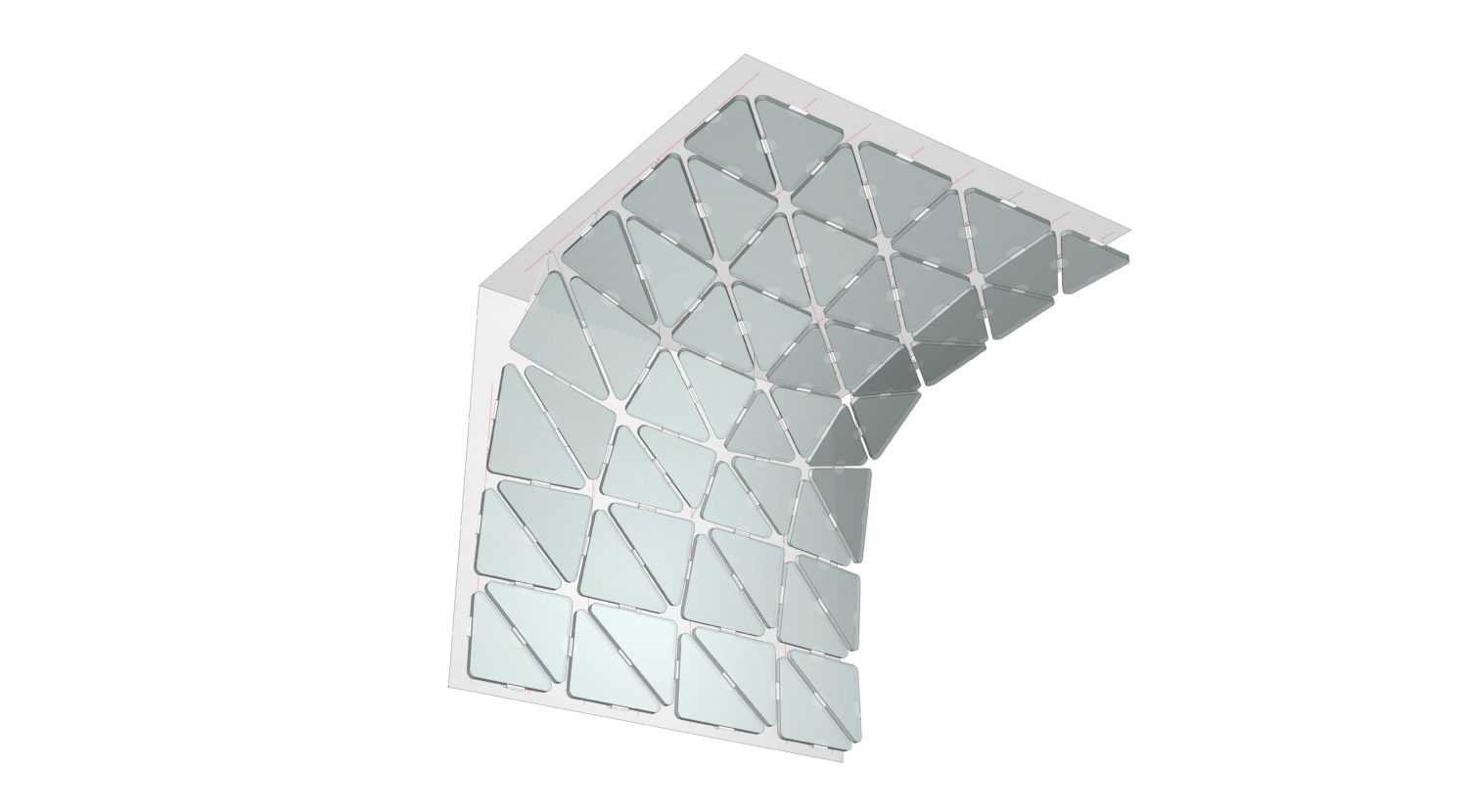 Eventually the Swedish company – who patented this particular system – has decided to stop the development of this innovative nonstandard customizable product in favor of targeting to increase sales of their standard mass-produced products, which we considered a dead-end street in the long run.