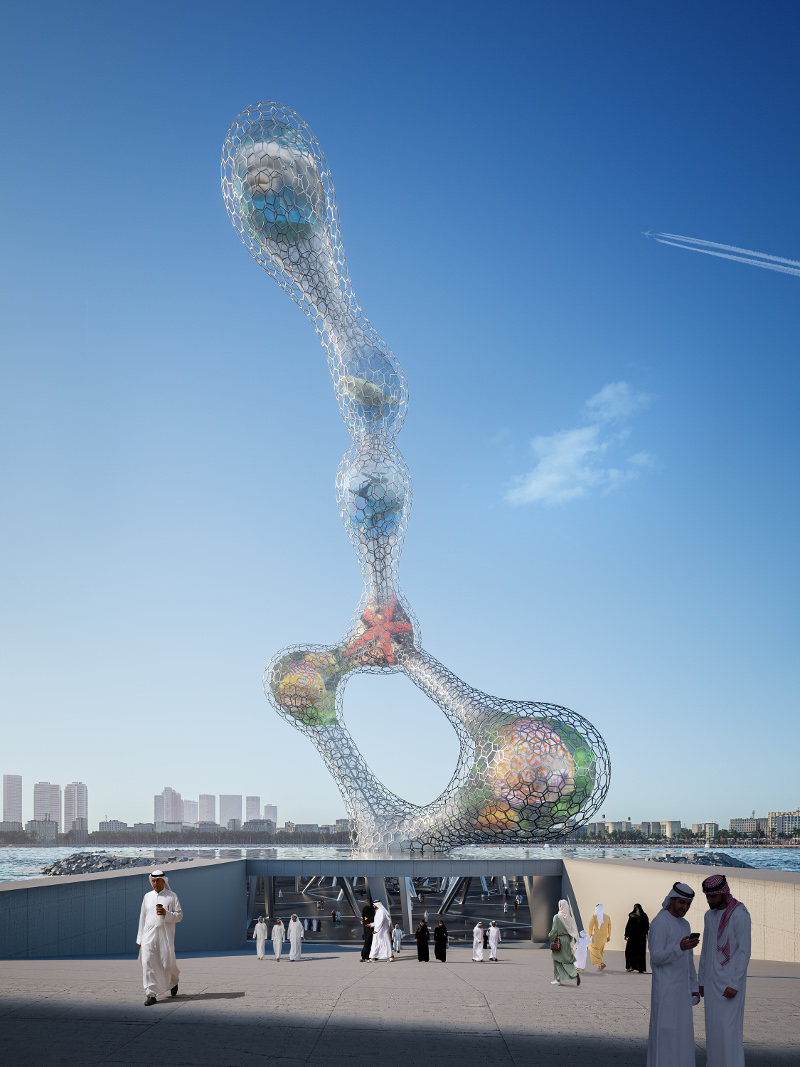 The Qatar story | Naash's daughters and Suhail
Legend has it that Suhail killed Naash, who had seven daughters and were in grief after their father murder and swore not to bury their father's corpse till they avenge his death. Suhail ran away eastern south. The girls decided to chase him, four of them carried their father's coffin and the rest followed. They kept pursuing Suhail but they never found his trace and kept travelling for the rest of their lives. The daughters of Naash (Banat Naash) or what is known as Ursa Major is a constellation in the northern sky that shows up all year long, and they are still chasing Suhail who appears a few months of the year and disappears from sight for the rest.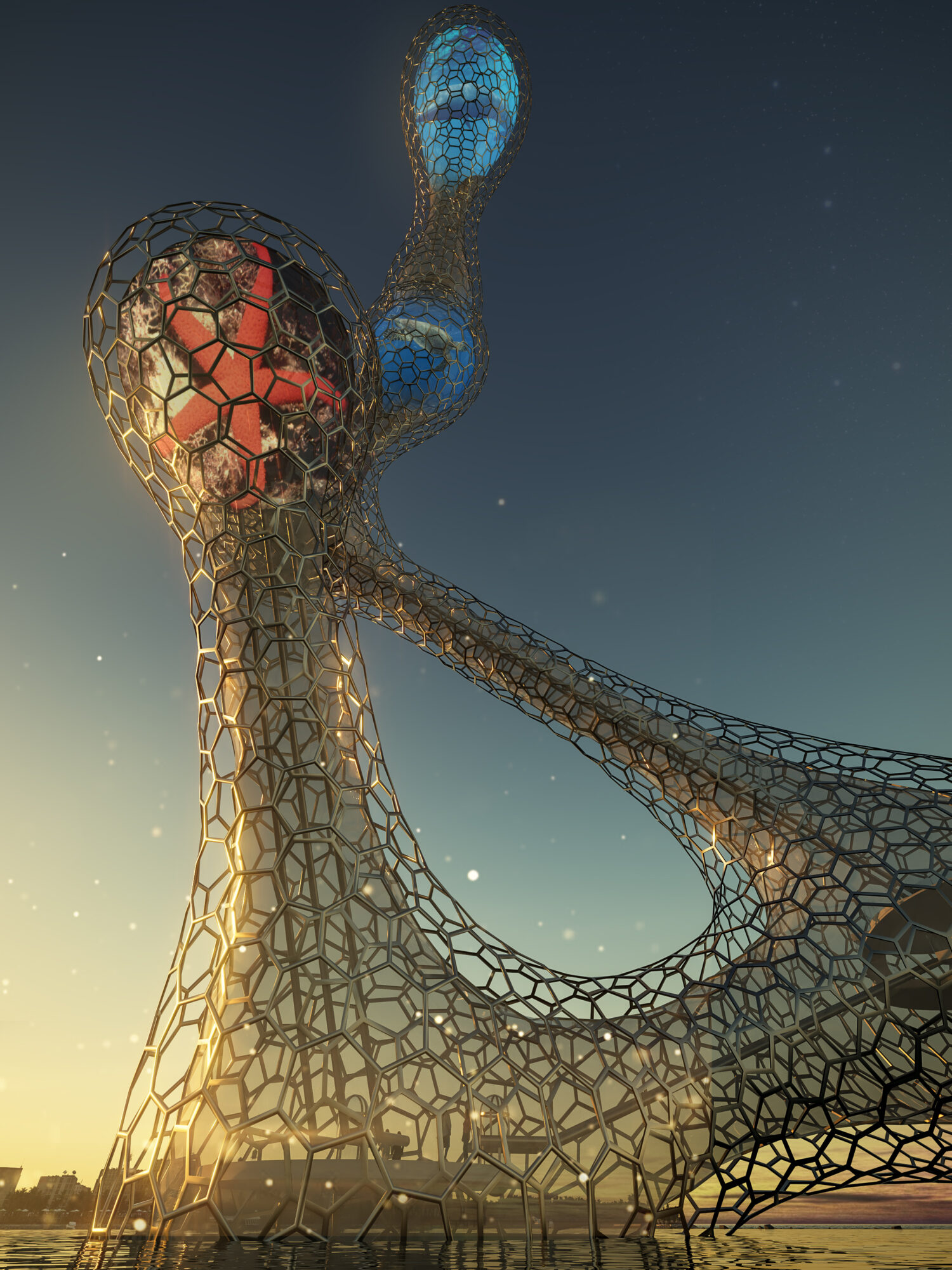 The Seven Daughters | Scenario Qatar 2.0
The seven nodes of the The Seven Daughters sculpture are accessible to the public. The public navigates from node to node to experience today's version of the parable of the Seven Daughters. The Seven Daughters sculpture reflects the story of Qatar reinventing itself into Qatar 2.0.
The triangulated skeleton has a synchronized white semi-transparent exterior skin and semi-transparent interior skin. Projections from the inside are visible as a massage of lights at the outside, best visible at night. The shadows of the triangulated structure between interior and exterior skin are visible as well when the projections are on.
The complete structure is based on one single [parametric] detail including the structure and the skin. Additional elements are the travellators, escalators and elevators, and the [floating] visitor platforms in each node at the inside. Finite element calculations define the itchiness of the individual members of the structural diagrid mesh, stronger in the lower regions, slimmer in the higher regions.